Coast GuardShack™ Stainless Steel Enclosures
Our top of the line Coast GuardShack 304 Stainless Steel Enclosure Models offer extensive protection against any weather conditions or thieves. This line of enclosures is perfect for coastal or high humidity regions, where weather conditions are too harsh for standard steel and powder coating.

All components are made of stainless steel and after construction, Stainless units are sandblasted and Electropolished giving them a smooth and shiny finish.

All Coast GuardShack cages are either lift off or hinged on 1 side to mitigate their weight of the 2 larger sizes. Hinges are internally mounted to the concrete on the inside of the cage to avoid tampering. For added security they come standard with stainless steel Lock Shield Brackets which protect the locks against bolt cutters.

Hardware Included. Marine grade, 316 Stainless Steel 3/8" Forged Eyebolts and all necessary hardware for dry concrete installation.

All our stainless steel enclosures come with an 10-year manufacturer's warranty against defects in material and workmanship.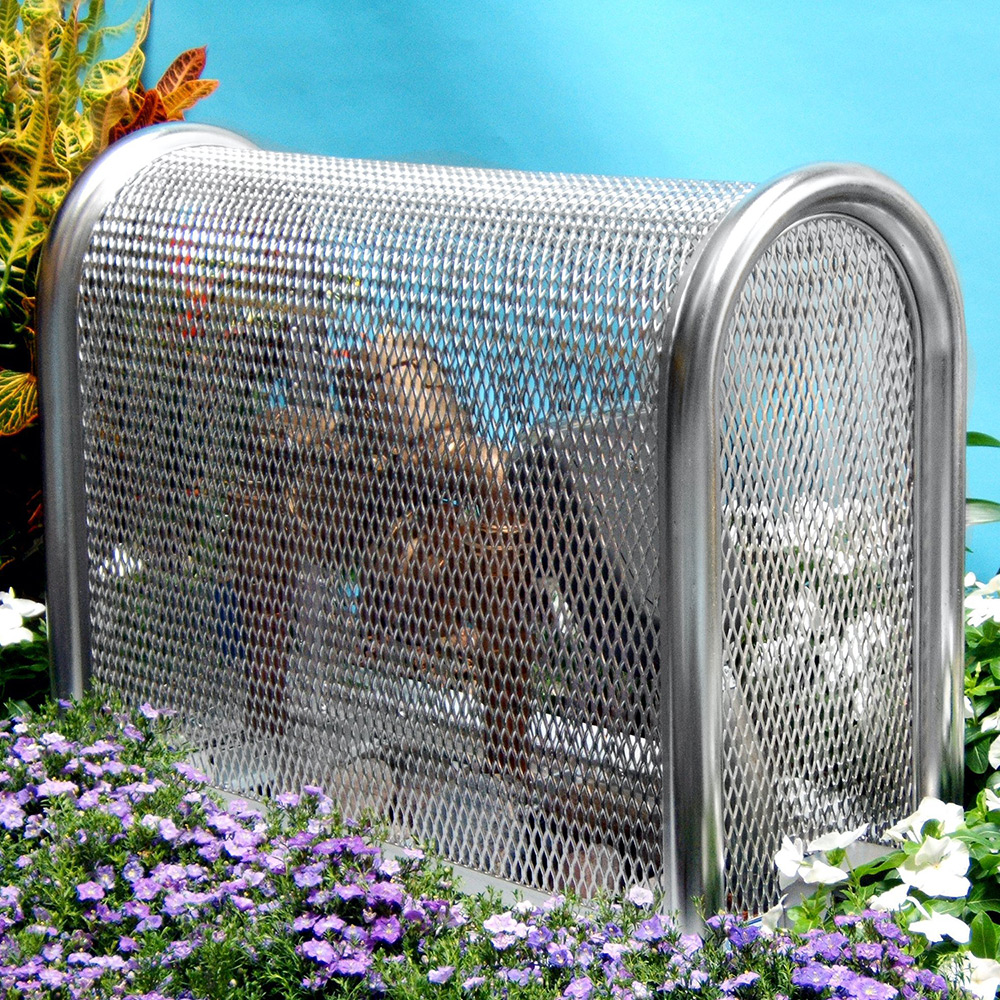 Standard Sizes
The Coast Guardshack Line comes in 5 sizes to protect a wide range of 2" diameter and under, backflow assemblies and other smaller assets such as pumps, meters, control valves, air vacuum relief valves and more. Larger custom sizes are available.
CGS-1

10" W x 24" H x 22" L

Lift Off

CGS-2

10" W x 24" H x 30" L

Lift Off

CGS-3

10" W x 24" H x 40" L

Hinged Body

CGS-3.3

16" W x 30" H x 30" L

Lift Off

CGS-4

16" W x 30" H x 46" L

Hinged Body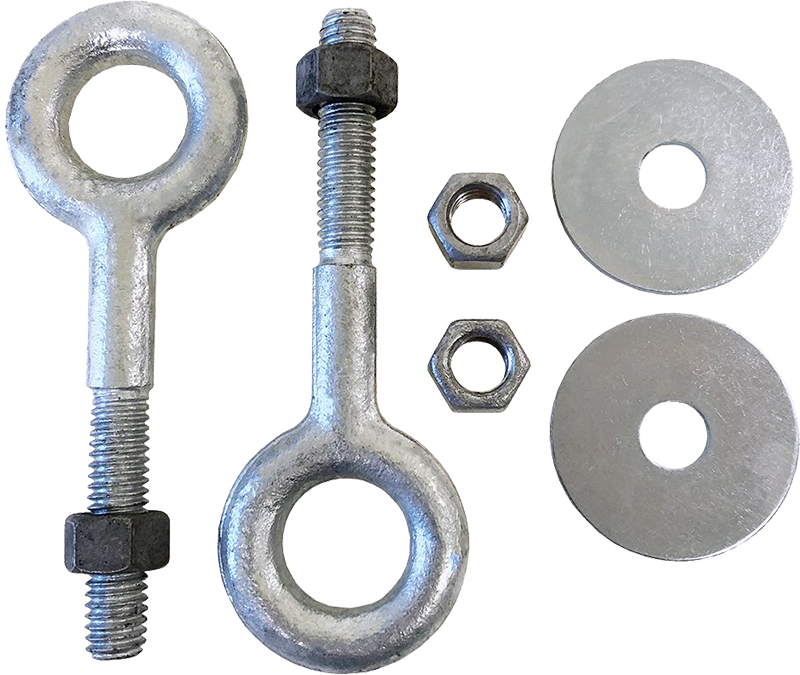 Premium Hardware Included
Hardware kits come with upgraded 3/8" Forged Hot Dipped Galvanized Eyebolts (with powder coated models), or 3/8" Marine Grade 316 Stainless Steel Eyebolts (with Coast GuardShack models). These are stronger and more resistant to thieves.

Our cages come with all installation hardware for wet concrete installation (Lift-Off models) or dry concrete installation (Hinged models) and for use with our Pre-Fab EncPad™ Enclosure Bases (where applicable.
Hinges
Our custom made heavy duty hinges are cut from 3/16" steel plate and utilize a stainless steel bolt to prevent them from rusting. They have hidden anchor point. preventing tampering, so they are not exposed on the outside of the cage.

These hinges allow the entire cage to swing back, mitigating the weight of larger cages while allowing complete access to the backflow valve they are covering.
Custom Sizes Available
We know sometimes there is no such thing as a standard install with so many variations and in field situations; sometimes a custom cage might be just what you need. For 25 years we have been making custom cages out of various materials, special utility cut outs, doors, unique angles, footprints, and every color imaginable. Just let us know what you need.
Quality Materials & Workmanship
Our CoastGuard Series is constructed of all stainless steel materials including stout 1 1/4" Schedule 10 A.S.T.M all electric weld 304 stainless steel pipe and sturdy 304 stainless steel 1/2" #13 gauge diamond pattern flat rolled expanded metal.

All stainless steel units are first sand blasted to remove sharp edges and burrs and then Electro-polished to draw out the carbon for the best possible rust free finish available.

All welds are meticulously placed at least every 4 inches making our cages exceed ASSE 1060-98 Structural Strength Standards.

Welds, rough spots & edges are carefully ground down leaving a smooth to the touch enclosures with never any sharp edges.